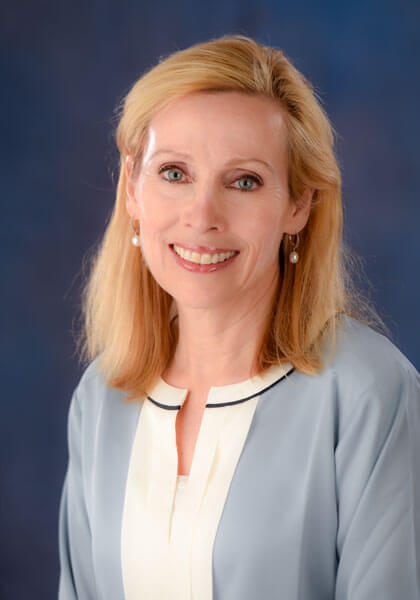 ---
With a commitment to orthodontic excellence and a passion for making people smile, Dr. Victoria M. Switzer helps every patient feel at home in her office. Dr. Switzer has been providing orthodontic care throughout Ellicott City since 1995 and understands the importance of getting to know her patients as individuals. By knowing more about her patients' daily lives and activities, she is not only able to provide better treatment, but she is also able to connect with her patients on a more personal basis, ensuring their orthodontic experience is comfortable and stress-free.
Dr. Switzer received her Doctor of Dental Surgery degree and completed her orthodontic residency at the University of Maryland Dental School. She is a Diplomate of the American Board of Orthodontics and a member of the American Association of Orthodontists. She participates in an orthodontic study club as well as the Greater Catonsville Dental Study Club. To contribute to Ellicott City and the greater Baltimore community, she supports local organizations such as Temple Isaiah, the University of Maryland Dental School, sports teams, and more.
In her spare time, Dr. Switzer enjoys running around Centennial Park, traveling the world, and spending time with family and friends. With a loving husband, three children, seven brothers, one sister, and 18 nieces and nephews, Dr. Switzer always puts family first. And when you're treated at Ellicott City Braces, you become a part of our family, too!
---